From major chains and restaurants, to hospitals and schools, AIM team can aid in hanging the hoods, installing the exhaust fans MUA systems, and ductwork, and putting in place a fire suppression system.
Accept, Set in Place, Delivery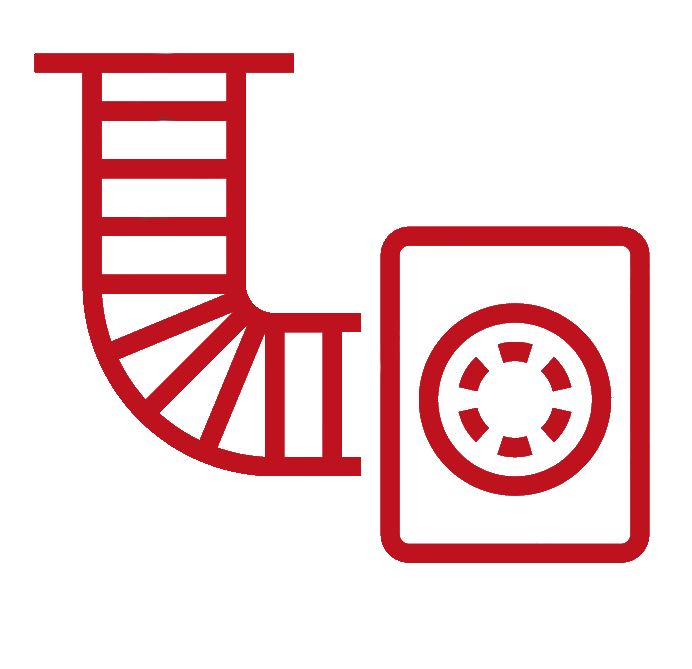 Performance Verification Checks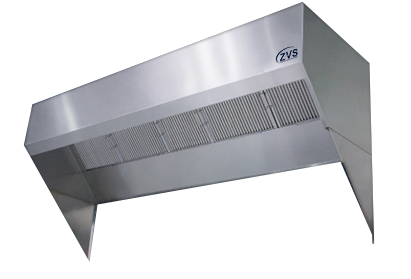 Kitchen hood installation costs depend primarily on the type you buy. Be sure to do your research before purchasing just any kind of kitchen hood. They are not all created equal, and your business needs and local codes may call for a specific type. AIM can help you determine which kitchen hood is best.
Type I hoods, or grease hoods, have baffle filters that trap grease, smoke, and oil from the air and limit the amount that reaches your exhaust system's ductwork. Grease hoods are primarily used above deep fryers, grills, cooktops, and ranges, as well as cooking appliances that will likely create grease-filled vapors.
Type II hoods, also called condensate hoods, diminish steam, odors, heat, vapors, and moisture typically found in restaurant kitchens. Type II hoods should not be installed where grease-laden food is prepared. Condensate hoods are usually installed above commercial dishwashers, and if your local code permits, over toasters, hot dog cookers, pasta cookers, steam tables, rice cookers, and light-duty ovens.
Type II hoods are easier to install because you can use them without ductwork or vents. For this reason, they're often less expensive than a Type I hood with an exhaust system; however, local codes may significantly reduce their usability. Additionally, ductless exhaust systems are not for everyone. They filter irritants from the air, then push the clean air back through the kitchen. Finally, you should not use a system like this in a kitchen that creates an abundance of grease. You could wind up scrubbing a ductless exhaust system every hour to ensure it was clean enough to function correctly.
Vented Exhaust Removal Systems
Restaurants that cook food with an abundance of grease will likely require a Type I hood with a vented exhaust system. Vented exhaust systems work by redirecting grease, smoke, and moisture from the kitchen and channeling it through ductwork and outside your restaurant. The installation price for a vented exhaust system varies depending on your kitchen's size and needs. AIM will work to find a well-priced exhaust system that suits your needs and budget best.
We also can run prefabricated ductwork for ventilation system from the kitchen to outside.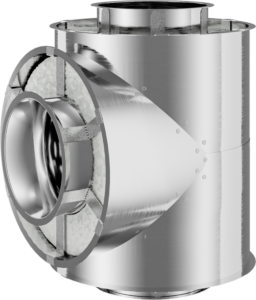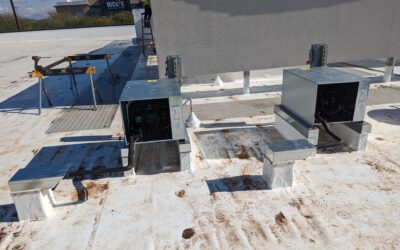 Refrigeration install needed, set condensers and piped, drains were run and final start up completed.