The AIM team has extensive experience in all avenues of dish machine installation, from undercounters and door-type machines, to a full flight system. Installing new or retrofitting, no matter the size of the unit, we handle the process with ease. When working with us we can determine the size, location, and whether you should be washing warm or cold water. This is one of the many benefits when working with a commercial installer.
Accept, Set in Place, Delivery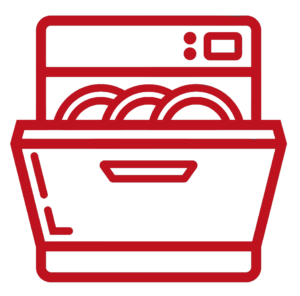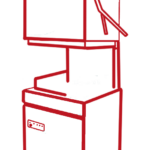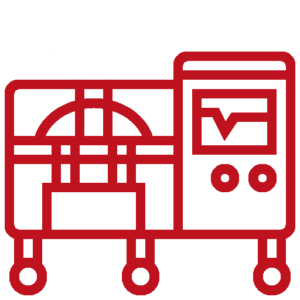 Water is 180º for sanitization
Requires booster heater
Can come in door or conveyor
Best choice where possible
Water evaporates decreased drying time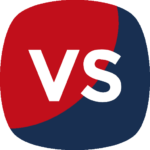 Uses chemicals to sanitize
Generally lower upfront cost
More common in 120V (more flexible installtion)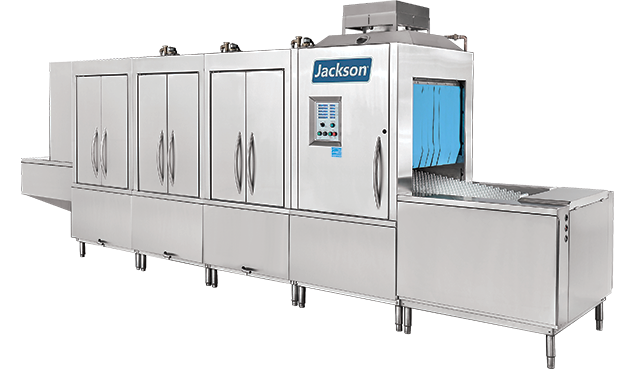 Designed with the highest volume in mind. 15,000 dishes per hour. Flight-type dishwashers are designed with multiple sections and are capable of meeting the highest demands for production. Because they are larger and more complex than other dish machine styles, these units can be customized for your operation.