Retail & Convenience Stores
Retail and convenience stores are true to their name – they make it a business to craft fast service solutions for their customers to get in and get out as conveniently as possible. They use glass doors, specialty shelving and product display solutions, merchandisers, display cases, and more to create a seamless process for their average consumer.
Accept, Set in Place, Delivery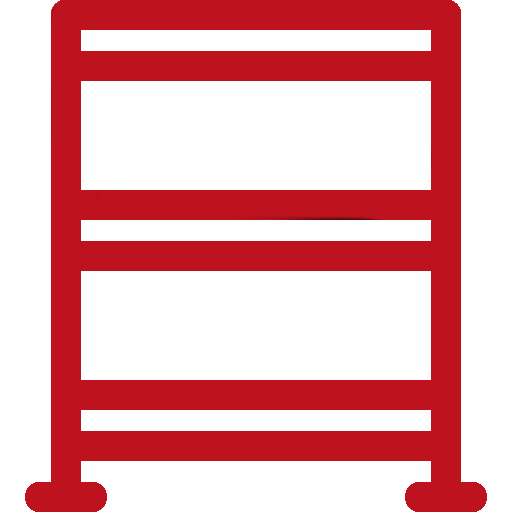 Display Case Installation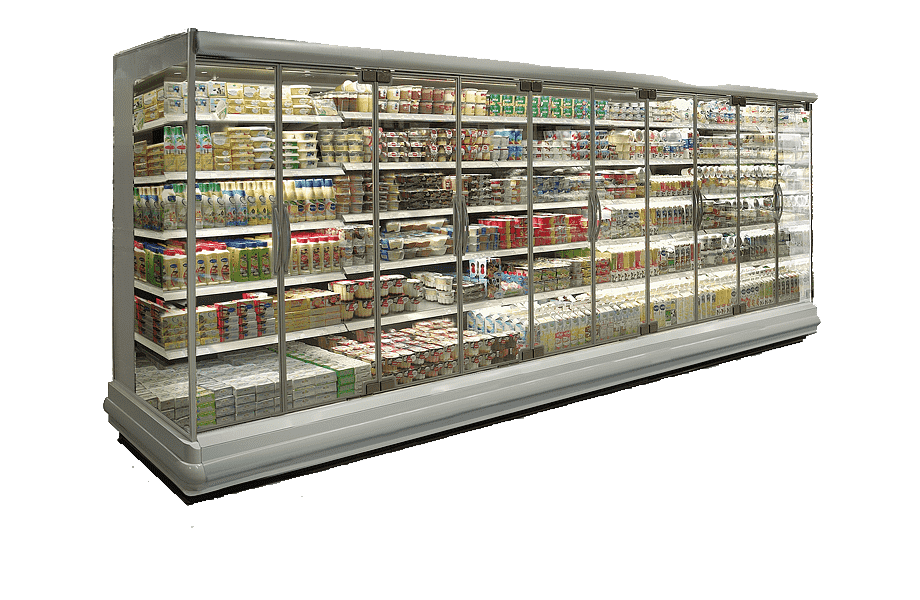 The importance of glass doors
Installing glass doors on open vertical display cases can reduce the infiltration load, hence, the power consumption of the refrigeration system. This increases cooling results, which evaluates the performance and energy impact of installing conventional glass doors on an open five-deck refrigerated dairy/deli display case. Retrofitting the fixture with glass doors reduces the entrainment of warm and moist air from the room into the refrigerated space. This reduction causes the total cooling load of the case to decrease by 68%. Installing glass doors on the display case reduces the refrigerant mass flow rate by 71%, resulting in the reduction of compressor power demand by 87%.
One important factor to consider during the retrofit operation will be provisions to preserve the existing perishable inventory that is currently housed in the cases to be modified. During some retrofit operations, the merchandise may be able to remain in the case during the duration of the retrofit; thus, no steps will need to be taken beyond covering the merchandise. In other instances, this inventory will need to be moved to another case, a walk-in cooler, or another refrigerated space with the capacity and capability to hold and preserve the merchandise throughout the duration of time when the cases are out of operation.
Open cases and Defrosting
In open cases, defrost systems are generally designed and configured so that defrost periods occur repeatedly throughout the day. Experts consulted in the preparation of this guide stated that, after the installation of doors on the cases, the number of defrost periods can generally be reduced to between one and three per day, and that these can generally be timed to coincide with periods of low door opening and shopping traffic. The need for defrost periods should be examined during the planning portion of the retrofit operation, and changes to the defrost schedule should be implemented after the installation of doors, taking into account any information provided by the case manufacturer or retrofit kit provider.